GET READY FOR A NEW GENERATION OF MIGHTY MEN
POSTED ON ELIJAH LIST
"Get Ready for a New Generation of Mighty Men!" Andrew Whalen, Colorado Springs, CO
Those Who Wear the Garments of David's Might Men
We are in incredible times of transition. We are beginning to see the Kingdom of God advancing into mountains of cultural influence that have long been occupied by darkness. In a prophetic sense, it seems as if "Saul's reign" is over, and the kairos time for David's throne has arrived. As it was in David's time, so it is again. When it was time for David to come into his throne on Mount Zion, mighty men emerged and "gave his kingship strong support to extend it over the whole land, as the Lord had promised" (1 Chronicles 11:10).
In those days, David extended the rule of his kingdom by the support and superior skill set of his mighty men. We are now entering another age of "Davidic" rule, as Christ is accelerating and extending His Kingdom through His people, "as the Lord has promised." As pattern dictates, God is raising up mighty warriors to give strong support to the King and extend His Kingdom over the "whole land."
I believe a division of "special forces" wearing the garments of David's mighty men are coming to help advance the Kingdom of God into realms and mountains that the Church has not effectively reached or taken before. (Photo via Pixabay)
Recently, I had a powerful dream where an angel spoke to me and said, "Lou Engle has been a rescuer to a whole generation." As the angel spoke this to me, I realized I was sitting at Lou Engle's kitchen table, drawing a family tree and writing my name on it. Then the angel spoke again and said, "Andrew, a NEW generation is coming, and you are one of them."
The angel continued and said, "You have the anointing of the garments of David's mighty men, and you will go into many different streams, not just one." Then in the dream I immediately spoke and said: "Yes, I will preach, and I will pray, I will evangelize, and I will prophesy, I will decree, and I will declare." I instantly knew by revelation that the "garments of David's mighty men" enable those who "wear them" to skillfully operate in multiple streams: streams of the church, operations of the five-fold giftings, and the mountains of society.
I pondered this dream with the Lord. I was encouraged by its clear, personal application for my life, but strongly impressed that this word was important for the corporate Body also. Lou Engle is a father in Christ for a double-portion generation. Through the prayer and fasting ministry of Lou, many sons and daughters have been "written" into the family tree of his life and influence.
Very recently Lou prophesied that what he pioneered with TheCall was a John the Baptist preparation movement that has positioned us for a new Jesus movement. What we must understand is that the new Jesus movement is not only about the salvation of lost souls, but the conquering of "kingdoms and mountains" for the discipleship of nations. We are in a time of acceleration, and will continue to see that "[o]f the increase of His government and peace there will be no end. He will reign on the throne of David and over his kingdom..." (Isaiah 9:7.)
With this in view, a "new breed" is emerging who are anointed with the "garments" of David's mighty men. In the Scriptures, David's mighty men were anointed for extremely effective warfare. They were the Biblical version of our military special forces.
A "Special Forces" Anointing
In one of the first dreams I had for 2019, a man who I knew to be a leader in the Church was dressed as a military general. He opened a book of positions that the Church was hiring for. As I looked into his book I saw pages full of unique badges. Each badge represented a different role or position in the Church. The man looked at me, pointing to a badge that read "Special Forces" and said, "This is your badge."
Again, this dream had a very personal application, but the Lord began to speak clearly that right now, many are being called up to "special forces." Many of these new ones coming will frustrate the attempts of religion to label them within a typical "church" position. The five-fold ministry is incredibly significant and important right now, but many will not fit in an office that is traditionally given in the Church. They will go into many streams, not just one. They will not wear just one garment, but multiple garments at one time. (Photo via Pexels)
In many ways, the ones who are coming will represent a fuller and broader manifestation of Christ. They are uniquely anointed to advance the Kingdom of God in diverse mountains and realms, extending it in the face of fierce resistance and warfare. Breakthrough into mountains that previously had required multitudes of people and years of time, will suddenly be taken through this uniquely anointed generation.
It will be said of these that are coming, "One killed 800 with a spear in one encounter. One stood his ground and struck down the Philistines till his hand grew tired and froze to the sword. When everyone else fled, one stood his ground and struck them down" (2 Samuel 23). This new generation coming will destroy hungry lions in pits of darkness, strike down giants, and risk their lives to "refresh" the King.
The Church and the five-fold ministry must be prepared for something they can't understand or define by what tradition and past experience has conditioned them for. It is a new generation, and a new anointing for the purpose of Kingdom expansion. A "special forces" anointing is resting on a generation, and they will forge paths into the mountains of government, education, business, arts/entertainment, media, family and the Church. For now, GET READY, they are coming!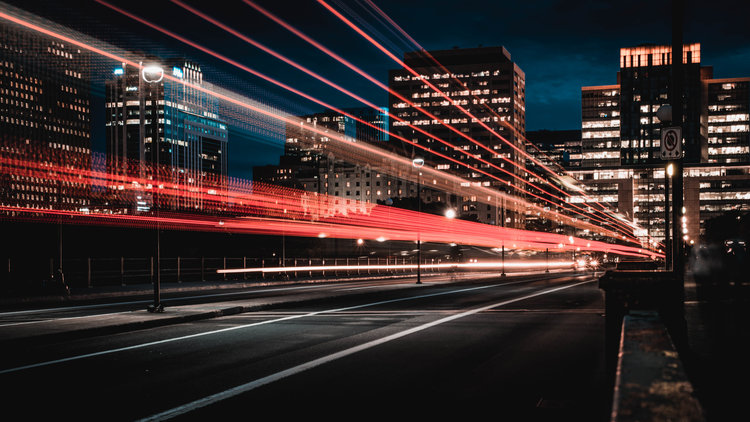 IN THE TIME OF ACCELERATION PARTICIPATE WITH EXPOSURE
WHAT TIME IS IT?!
Without a doubt I believe we have entered times of acceleration. I was told audibly by the Lord in March 2018, that from the time between Passover and Pentecost, a new season was being entered. The name given to me about the season was "ACCELERATE". I knew In the encounter that everything for us as the body of Christ was shifting into another sudden degree of Kingdom acceleration.
Among many other words that God will say about the coming days and seasons, I believe that the word "ACCELERATE" is a time-template for the next couple years at least. A template creates a platform, or framework for detail, creativity, and potential. We are in the time template of ACCELERATE, which frames our time with the potential for incredible breakthroughs, where delays are suddenly ended as earth aligns with heaven.
Considering that we are in a time of acceleration, the Lord began to admonish me, that the potentials of the season are not always guaranteed. I think of Israel who was delivered out of Egypt by God through Moses. The moment they were set free from their season of bondage, they entered a time- template of Acceleration. The ancient promise of inheritance given to the patriarchs was now at hand (Genesis 26:3). Yet we know from Biblical record, that the Israelites, though having entered their season of acceleration, were delayed in obtaining the prophetic promises contained within.
THE PROPHETIC GRACE OF EXPOSURE
Very recently I was seeking the Lord about entering into the fullness of this time, when the Lord said clearly that: 'IN A TIME OF ACCELERATION, PARTICIPATE WITH EXPOSURE'. I understood that our acceleration was dependent upon the value we place on the things God reveals by His light. I knew that we must not presume upon the potentials of our time alone. God is unwilling to let us enter the time of acceleration, and not cross over to promised land. Therefore, He is exposing necessary truth about areas that require our attention and participation, in order that we "lay hold of all of that for which Christ laid hold of us." I believe, the grace of prophetic exposure is the tool God is employing to help position us to cross over in our 'time of acceleration', and enter our destiny.
Exposure of our identity
God is going to expose our identity in Christ. God brought the 'prophetic grace of exposure' to the Israelites in the wilderness when Caleb and Joshua returned from spying out the land, saying "do not be afraid of the people of the land, for they will be like bread for us. Their protection has been removed, and the LORD is with us." (Numbers 14:9). Unfortunately, that generation rejected to faithfully participate with what God had revealed about their undefeatable ability with Him, and instead they left the time of acceleration for the place of delay. The potential of their time was to accelerate into inheritance, but they still identified themselves with grasshoppers. Finally, after 40 years of delay, a new generation accelerated into the promise through participating with God's word over their identity. That generation left unbelief dead in the wilderness, refused the false identity of a grasshopper, and re-consecrated themselves as heirs of the promise. In this time, God is going to reveal who we are in Christ, and we must break every mindset that doesn't agree.
Exposure of Sin
In 2008, I received an audible voice from the Lord saying about the prophetic: "You can move with the dung-Hill, or you can stay with lamentations." I knew immediately that God was referring to lamentations: 2:14 - "The visions of your prophets were false and worthless; they did not EXPOSE your sin to ward off your captivity." I understood that God was grieved about the lack of sin exposure in our prophetic ministry. As we can see from this scripture, God's heart in exposing sin, is to deliver us from captivity, not to shame us! In this time, we must invite God's loving light to shine on areas of sin, or we will remain in a state of captivity during a time of acceleration. Remember that God exposes sin to remind us of what no longer belongs in us. He is for us!
Exposure of the Devil's works
God is going to expose and destroy the works of the devil resisting you. At the beginning of 2017 God told me he was about to accelerate me in to long awaited promises and destiny. Not many days after hearing this exciting news, I was driving along in the country. I heard the voice of the Lord say "Andrew you have been in delay". This was news to me. I knew I heard him clearly, but asked him, "God if I heard you right, please confirm that I have been in delay, and please show me the key to break the delay." Within five minutes, my wife called me, and said, "Andrew, I forgot to tell you that I had a dream last night." "In the dream a witch walked up to us and said "I'm the reason you have been in delay." I was shocked by this confirmation. I further sought the Lord and He revealed that 'rebellion is as the sin of witchcraft.' God gave me a few keys to break my agreement with rebellion, and therefore break the witchcraft. Within one week, God began to shift everything, and I suddenly began to see the fulfillment of years of delayed promises.
We are in the time of acceleration! The flow of exposure will accompany the season of Acceleration as a sign that breakthrough is near! If we respond to what God exposes, we move into the prophetic potentials of acceleration. In this time, don't be afraid of God's exposure, participate with it. He is fighting for your destiny, and you are about to enter into it!
Andrew Whalen